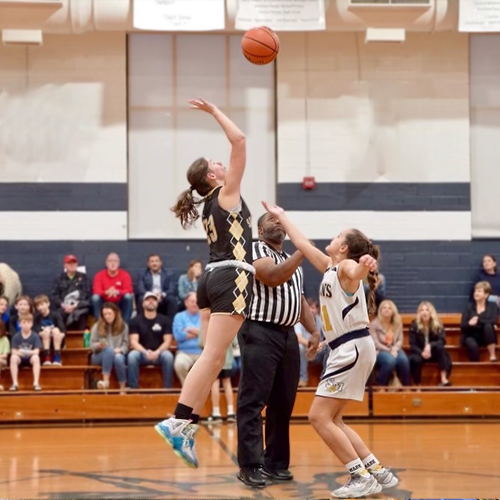 Athletics at St. Pius X School
The St. Pius Athletic Program is a natural extension of our curriculum and provides activities for the growth and development of our students.
An extension of the school's philosophy of a well-rounded education, the program focuses on the intellectual and moral development of student-athletes and gives athletes a basis for learning. We strive for growth and development in the area of character, personality, sportsmanship, teamwork, and skill. We expect all students to compete with pride and honor, gain an appreciation for sports, and develop responsibility.
St. Pius student-athletes have a history of both academic and athletic excellence.
The boys' and girls' basketball teams, the soccer team, the golf team, and the cross country team have won multiple consecutive championships.
PECSAA League

SPX is a member of the Piedmont Elementary Catholic Schools Athletic Association (PECSAA). PESCAA consists of six Athletic Directors, one from each school, with one Athletic Director acting also as PECSAA League Director. Each school in the league assumes the post of League Director every six years.
Saint Pius X, Our Lady of Grace, Immaculate Heart of Mary, Our Lady of Mercy, Saint Leo's, Blessed Sacrament, Sacred Heart are members of PECSAA.
Become an Athletic Booster

The Athletic Boosters is an organization of parents from the St. Pius Community whose purpose is to support all aspects of athletics at SPX through the promotion of school spirit, good sportsmanship, and volunteer commitment.
St. Pius student-athletes develop mentally and physically in an inclusive atmosphere of integrity and good sportsmanship. We offer a variety of sports to allow our students to push themselves to the limit and experience growth on and off the field.
Fill out the form below to secure your membership, and we can't wait to see you at the next game! Gooooo, Comets!

St. Pius offers a vibrant and successful athletics program for student-athletes. The Athletics department is supported by faculty, administration, our coaching staff, and parents.
SPX students may choose to participate in: